This Lightweight Bulletproof Shirt Body Armor is NIJ Level IIIA grade, can help you defend against handgun and shotgun threats. Everyday Protection from Everyday Threats.
NIJ.06 IIIA Protection.
Light weight and concealed.
Sizes L, XL, 2XL, 3XL, 4XL.
Ideal for military, police, and civilians.
Weighs approximately 2.8 – 3.5 lbs. depending on size.
Body armor demands meticulous thought and perfect designing to ensure the wearer's protection and safety, and this tactical bulletproof vest has brought the product line to another level, the unique design allowing a great possibility of regulation and a perfect fit to the body. 
This shirt is tested and qualified with Ballistic Level: NIJ Level IIIA. Certified by HP White Lab and Oregon Ballistic Lab.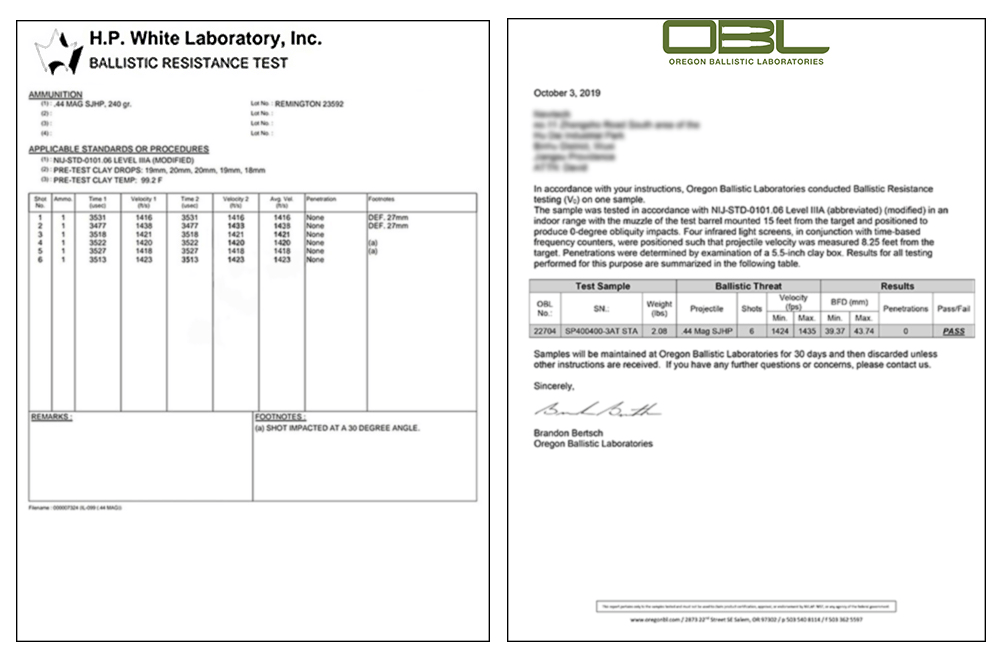 This bulletproof T-shirt is the best value in body armor. It provides level IIIA protection at an unbeatable price. This shirt was launched in 2021 and just recently received a redesign.  Five major upgrades are now included in the vest to make it more concealable, more comfortable, and ready to work.  We are convinced, that if you need to buy a bulletproof shirt, that this Bulletproof T-shirt is the best choice for you.  
Our high quality and effective anti bullet protection is "combat proven", and uses some of the leading anti-terror and police units around the world. Our quest for excellence has allowed us to extend the warranty to 10 years for plates.
Package Include:
1 x T-shirt
2 x Bulletproof plates (the plates have been placed in the front and back of the shirt when shipped)